GENERAL
10 Serious Non-Serious Game Moments
Even though these games are sometimes weird and silly, there are times when things get serious.
There are games for any kind of mood you can think of. There are sad games for when you want to cry, confusing thrillers for when you want to solve a secret, and a lot of games where you fight waves of enemies to make you feel strong.
Then, it can be a bit of a surprise to pick up a fun and relaxing game and find that it has some pretty important parts. There are moments that pull at your heartstrings, lines of conversation that have a surprising amount of feeling, and even hints at darker themes. These things happen a lot, especially as more games come out. So, let's look at some of the important parts of games that are otherwise fun.
Roland's Death (Borderlands 2)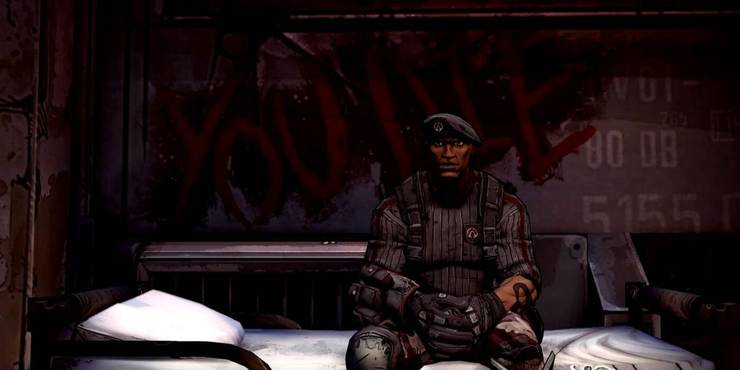 With its constant jokes and crazy characters, the often crude and always over-the-top Borderlands series is sure to stay in our thoughts.
Players of the second game were surprised when Roland, a former Crimson Lance soldier turned vault hunter and leader of a revolt against Handsome Jack, was put on the chopping block. It was very sad to see him get killed while he was trying to get rid of the power-hungry maniac. Even with all the jokes and weirdness, there was one moment that seemed strangely sad.
Suicide Pact (Psychonauts)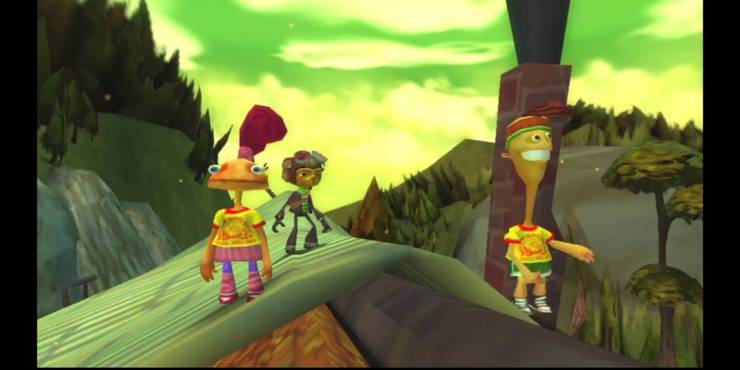 Psychonauts is a trip into the mind that is, well, weird, to say the least. But until you meet Clem and Crystal, the weird parts are mostly funny. Their stories aren't directly related to the main plot, but if you listen to them long enough, you might be shocked by what they tell you.
Both of them are worried that they won't be good cheerleaders, so they have decided to commit suicide together. It's a sad subplot that you wouldn't expect to find in a game for kids, even if they are trying to learn about their minds.
Lasting Damage (Portal 2)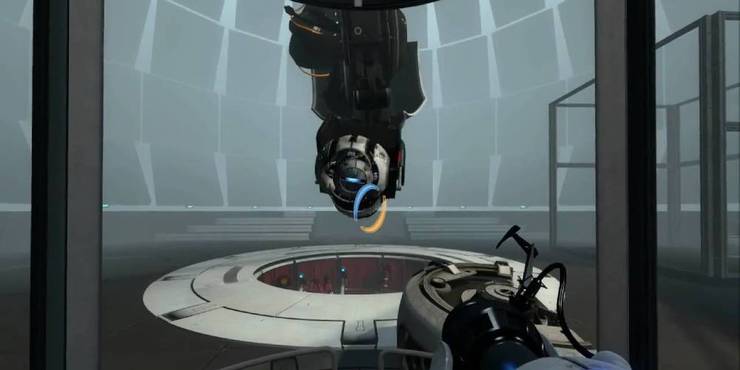 People like the Portal series because it has funny problems that make you think. What else would you expect from the mysterious Cave Johnson's lab?
With all the human experiments and stuff, the series has a bit of a dark undertone, but nothing brought it to the surface as much as the beginning of the second episode.Chell, our quiet main character, who everyone thought had gotten away at the end of the first game, has been caught again and put on ice until it's time to do more testing.
It was a sad moment of helplessness, especially when you found out that the process was going to hurt Chell badly in the future. A dark start to a puzzle game that is mostly funny.
Rosalina's Book (Super Mario Galaxy)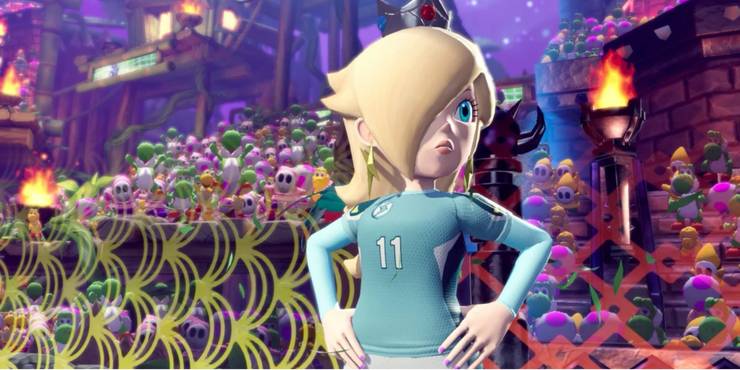 People have been having fun with the Super Mario games for a long time now. It's a series that draws to a wide range of people, especially kids, because of its bright colors and funny plot. Usually, that's the case.
Rosalina shows up for the first time in Super Mario Galaxy. She helps Mario on his journey. She might look as happy as the rest of the group, but when curious players found her book entries, they read a very sad story. Both of Rosalina's parents have died.
Parents who have died aren't unheard of in video games, but for a diary entry in the Mario series to talk about it so specifically is a sad moment that long-time players may not have seen coming.
Last Stages (Ecco The Dolphin)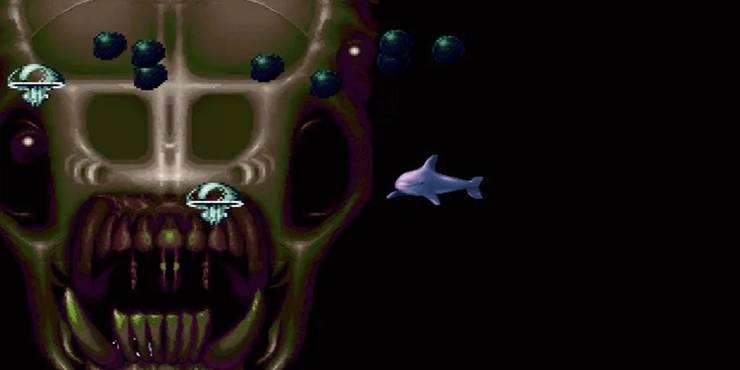 Ecco The Dolphin is about a dolphin. Sounds fun, doesn't it? It is! At least until the last few rounds.
You almost forget that the point of this game is to stop an alien attack, like dolphins do. Until the last boss at the end, that is. Its big, long head looks like something from a Metroid or Alien game, not from a happy-go-lucky creature like Ecco. Those who had come that far in the game were surprised, and they won't soon forget it.
Leaving Home (Pokemon)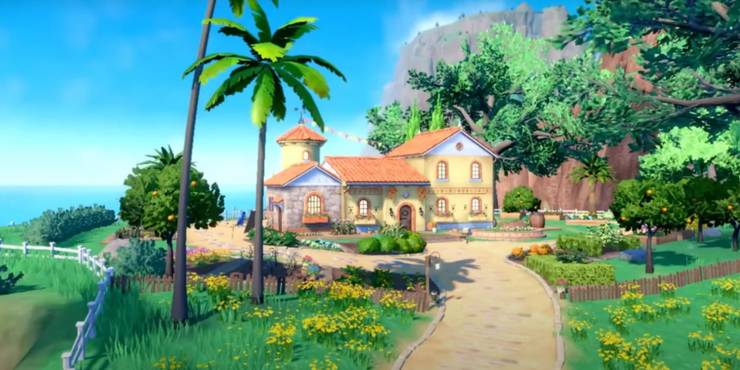 There are many themes that keep coming up in the Pokemon series. There are some things that are always the same in the games, no matter where you are.
One theme that keeps coming up is leaving home. Most of the time, a single parent sends you out into the world for the first time with only one Pokemon. It's the start of a wonderful journey, but it always seems to make me feel a lot of different things. You will do great things, but you have to leave a loving home and a cozy town to do so.
Pamela's Father (Majora's Mask)
The main theme of the Legend of Zelda games is that good wins over evil. In Majora's Mask, it was amazing to see how darkness changed people.
A small kid named Pamela lives in the Ikana Canyon. Link can find out that he turned into a Gibdo because he was doing dangerous study on spirits. He can find out this by getting to know her better. When someone in The Legend of Zelda is so affected by the evil spirits that live in the world, it is a scary and serious moment in the game because it gives a face to the bad things that Link is trying to stop.
Bad Ending (Super Smash Bros Ultimate)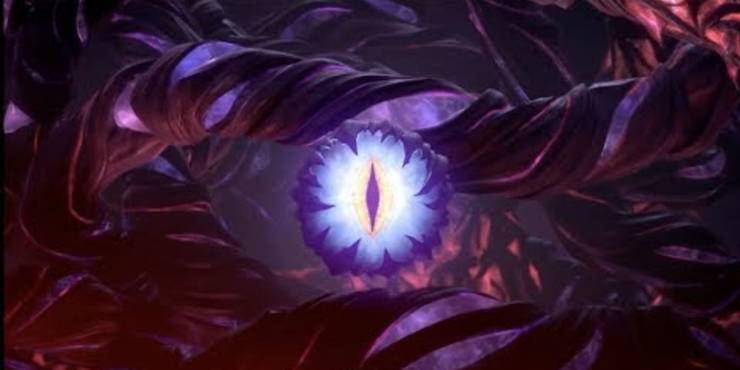 Some people might be surprised to learn that Super Smash Bros Ultimate has a pretty deep story at its heart. A story about friendship, overcoming obstacles, and gods with troops of huge hands.
Since the game had more than one ending, no one was ready for how dark the bad ending was. If the last boss, Galeem, is defeated, Dharkon takes over. He sends down a lot of his handy servants to mess up the world and corrupts most of the game's characters.
The ending of a game where Kirby and Mario meet is surprisingly sad, but the game doesn't really want you to be the bad guy in the end. So there's a good lesson to be learned.
War (Stardew Valley)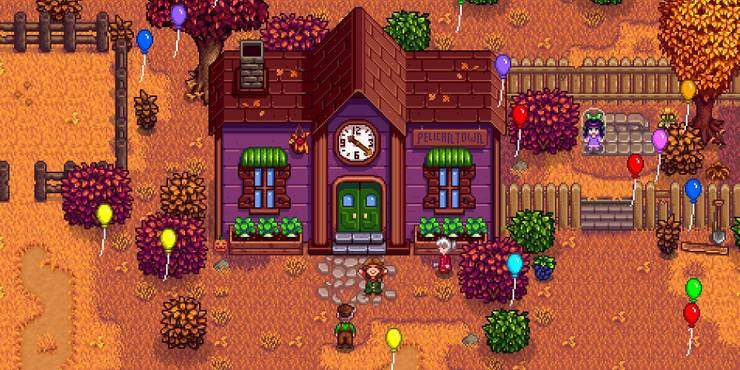 In Stardew Valley, it's sad to get your grandfather's farm, but it's also the start of a new journey. Surprisingly, it's not even the scariest thing in 8 Ball Pool.
Talking to people in nearby towns gives the impression that not everything is as happy as it seems in the valley. People make hints about how the war between the Ferngill Republic and the Gotoro Empire has left them with mental and physical scars.
A faraway war that is still going on. It's a small part of the world that you might not expect, given how peaceful the game is in general, but it adds a sense of sadness to what might be going on outside your farm.
Fatherly Speech (Borderlands 3)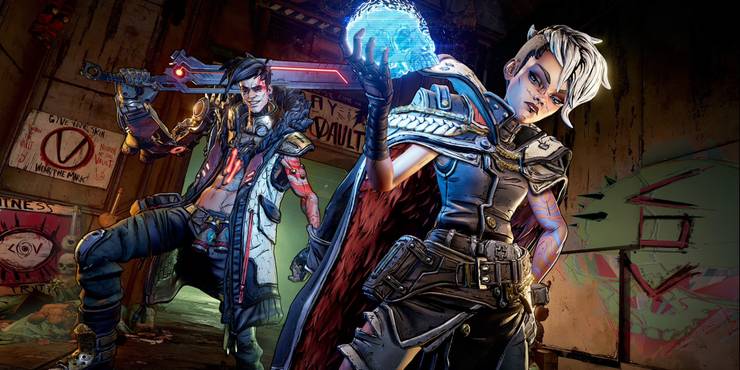 After the first two games in the series did so well, Borderlands 3 had a lot to show. Not just because it was funny and weird, but also because it made us feel like we knew the characters.
Typhon DeLeon is a vault hunter who has done so many cool things that brave travelers will continue to follow him for years to come. He's not the best father in the world, though. When you find out that the Calypso Twins are his own kids, that becomes clear.
In an otherwise strange world, what comes next is a shocking conversation about being left alone and losing someone.