GENERAL
10 Great Walking Simulators To Play On Nintendo Switch
These games were made to be played while walking.
The word "walking simulator" is often used in a derogatory way to describe adventure games that focus more on story and mood than on gameplay or heavy interaction. But if they are done well, walking simulators can rise above their limits and give some of the best stories and gaming experiences.
Walking simulators are nothing new to the Nintendo Switch, and the system has been lucky to have a number of deep, moving, and memorable story games over the years. These games show that going for a walk is sometimes a great way to learn about a game's world and story.
Drowning
Drowning is, in the strictest sense, a walking game. In the sense that the only thing you can do is walk through the memories and thoughts of a boy who is depressed. The gameplay is as simple and straightforward as the story is complicated, but you feel forced to see this short journey through to the end, even though the story gets more and more uncomfortable.
Drowning is only an hour long, but that shouldn't put you off. In that hour, it explores some of the scariest parts of the human mind without ever feeling preachy or overwhelming.
Valley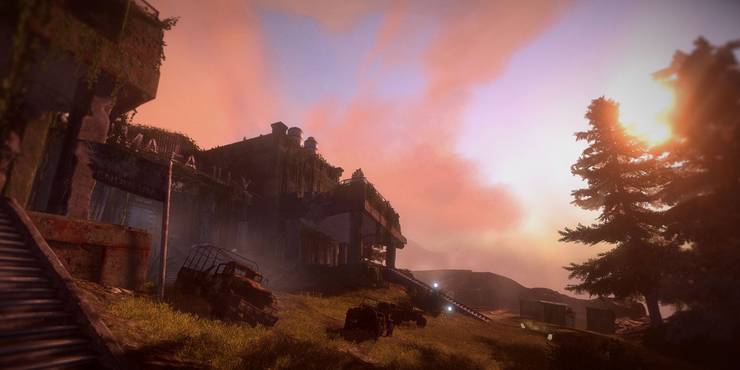 Valley is a walking game where the goal is to make walking as fun as possible. You wear an exoskeleton suit that makes walking, running, and jumping through the title valley a lot of fun, which is good because this is a world you will want to explore.
Valley's story is just as captivating as its fast-paced gameplay. It has a strong dose of science-fiction writing, which gives it a unique edge in its genre. Valley is a thrill ride for the Switch that moves quickly and has a lot going on.
Abzu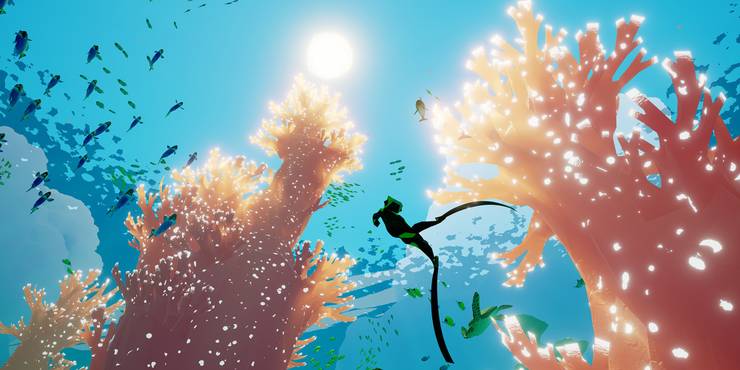 Even though there isn't any walking in Abzu, you shouldn't overlook this ethereal swimming game made by some of the same people who made Journey. From the beginning to the end, Abzu is beautiful, mysterious, and a great way to get lost in a story.
The underwater world of Abzu is full of old ruins and colorful finds that make it lively and hard to leave. Every new place feels just as inviting as the last, and the game's settings tell a very interesting story. Abzu has a lot of good messages about taking care of the environment, smooth underwater controls, and a setting that begs to be explored.
Before I Forget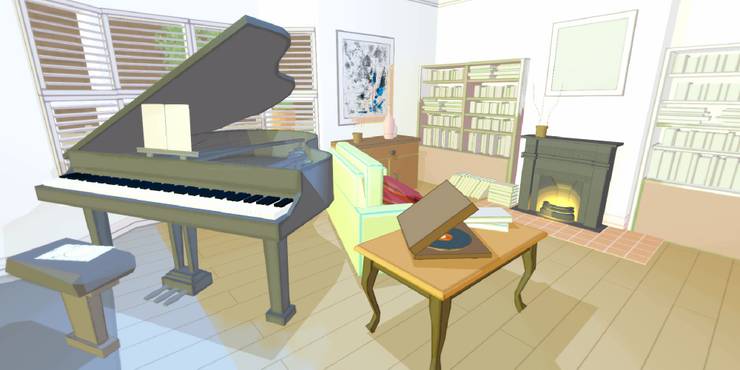 Before I Forget deals with the hard and complicated topic of living with dementia in a mature, nuanced, and sensitive way. It's sad to see Sunita's mind slowly give in to this disease, but it's also inspiring to see her fight through her compromises to still find joy and beauty in her life.
Before I Forget has the guts to talk about real-life problems in a way that doesn't feel like a copy or a way to make money. Before I Forget should be the next game you add to your Switch library if you want to play a game that makes you feel deeply and asks hard questions without giving you the solutions.
The Vanishing Of Ethan Carter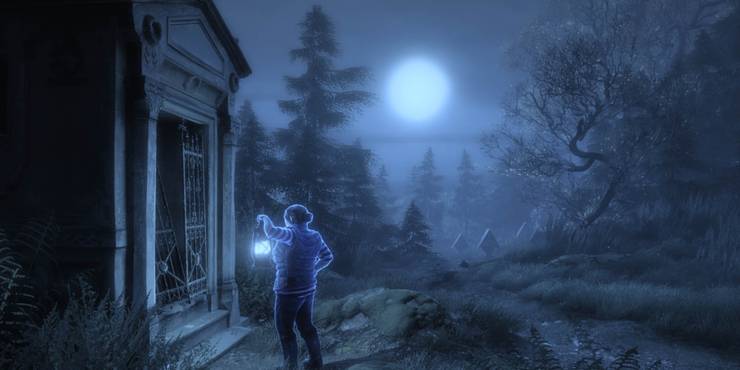 The Vanishing of Ethan Carter is a gripping detective story that gets most of what makes a walking game so interesting right. A small, confined world that is full of secrets and tales that are just waiting to be found? Be sure. A gripping story that develops as you make your own discoveries? Yes, that's right.
The charming thing about The Vanishing of Ethan Carter is how well it mixes mysterious, mystery, and horror elements into a story that is hard to stop reading once you start. The game is very immersive, and you have enough control over its story to enjoy it at your own pace.
Firewatch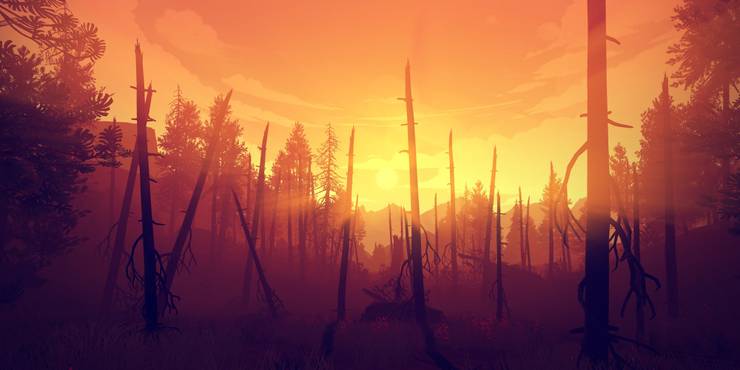 In Firewatch, you play as Henry as he slowly finds out what's hidden between the mountains and the trees in Wyoming's vast woods. During this journey, you talk to another firewatcher named Delilah. The tone of your conversations depends on which way you choose to go with your answers.
The beauty of Firewatch never ceases to surprise. In the four hours it takes to play the game, the bright colors and wild scenery go from being awe-inspiring to peaceful to creepy.
The Stanley Parable: Ultra Deluxe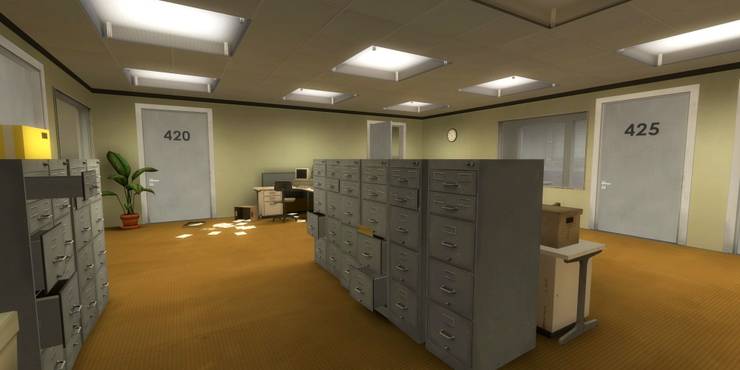 You probably haven't played a game like The Stanley Parable: Ultra Deluxe before. It puts you in the place of Stanley, worker number 427 in an office, as he wanders around the building and listens to a narrator's thoughts.
It's up to you if you want to follow the story the narrator wants to tell. The Stanley Parable: Ultra Deluxe has a lot of different ends for you to find on your own. Snow Rider 3D is funny, ridiculous, and totally different from everything else on the Switch.
Return Of The Obra Dinn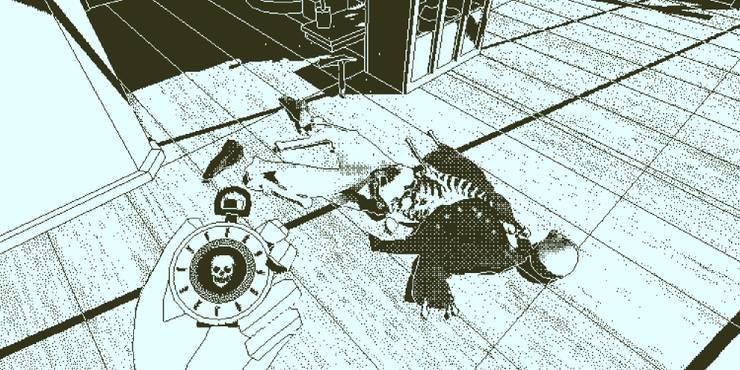 Return of the Obra Dinn is a historical detective story that jumps around in time and is hard to put down once you get into its many secrets. You play the part of an inspector who is looking into the Obra Dinn, a ghost ship that was just found.
When you find a new body, you can go back in time to see how they died. This helps you figure out what happened to make this ship so haunted. It's an interesting and thought-provoking experience that shows how powerful non-linear storylines can be in video games.
Gone Home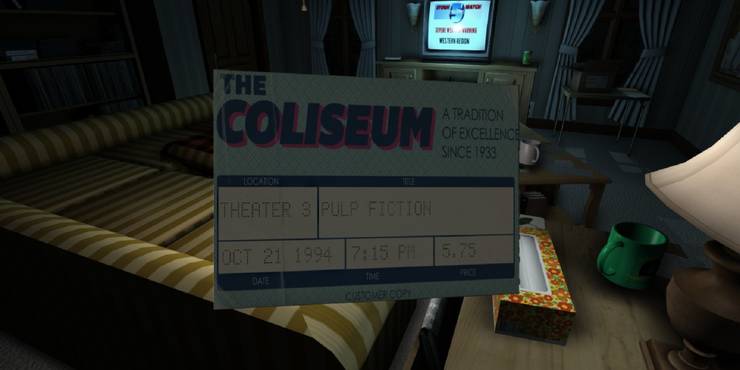 Many people think of Gone Home when they think of a walking simulator, and for good reason. When it came out in 2013, Gone Home changed almost everything about how a video game story could be told.
Its focus on real, complex human feelings and family problems struck a chord with a large audience, and it continues to influence how modern writers tell stories. Even though the game had a big impact on its genre and video games in general, it is still fun to explore the Greenbriar's house.
What Remains Of Edith Finch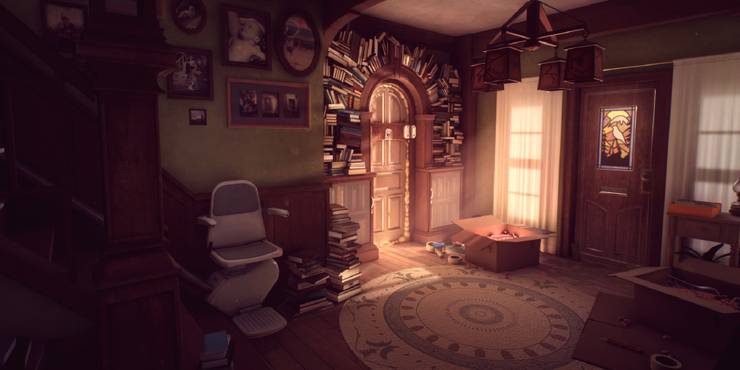 The best walking game on Switch is still What Remains of Edith Finch. Its vignette-style storyline tells how the different members of the Finch family died in terrible ways, some of which are funny, some of which are very sad, and some of which are just plain weird.
What Remains of Edith Finch never fails to surprise with its creative storytelling or emotional moments. It shows how high this genre can go when a creative team of developers is working their magic.